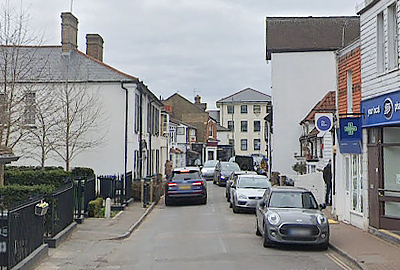 Thames Water refuses to repair broken main sewer
It's not a nice subject, but it's a serious concern for residents and businesses in Thames Ditton High Street. We are talking POO!
Video evidence sent to Thames Water shows that the main sewer is broken in several places. This has led to debris forming around the cracks and it is 80% blocked. With even moderate rainfall the system cannot cope leading to residents with sewage backing up into their properties.
Thames Water Engineers visited the High Street last week and told us that a quick solution would be to line the pipe, a more drastic but longer lasting solution was to dig up the road and replace the sewer pipe. Thames Water Head Office refused to sanction either option and simply closed the case.
At our Community Flood Risk Event last weekend, FloodMary https://floodmary.com informed residents that the only way to get the utility companies to sit up and take notice is to mobilise, form a group and campaign. Councillor Caroline James, Councillor Nick Darby and local resident Dominic Barrington Brown have formed an action group, and anyone interested in helping should get in touch with Caroline via cjames@elmbridge.gov.uk.
If you want to help right now you can lodge a complaint at www.thameswater.co.uk or call 0800 3169800. You will be provided with a reference number which we would ask you forward to Caroline James.

Graham Cooke
Chair Thames Ditton & Weston Green Residents' Association