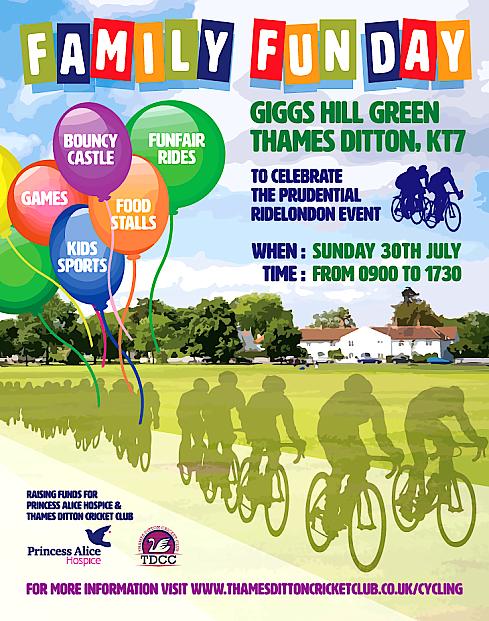 Family Fun Day:
This year, in addition to watching the cyclists race along Portsmouth Road, you can enjoy a Family Fun Day on Giggs Hill Green.
For more information on the Fun Day, click here.
Road Closures:
As in past years, roads around Thames Ditton will be closed to traffic on the day; so if you live inside the race circuit and need to use your car, remember to park it outside the loop the night before, or prior to 7.30am on the day.
For information on the the road-closure details, the cycle route through Surrey and the cycling events, click here.