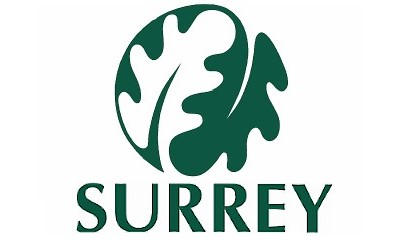 From our Surrey County Councillor, Nick Darby :
Children's Centre & Consultation Update
As you may know by now, Surrey County Council voted last week to close many of our Children's Centres as part of an overall cut in services. Our local Children's Centre, held at the Thames Ditton Centre in Mercer Close, is one of them. I spoke against the closures at the Council meeting, at the same time putting forward suggestions on funding. I and other members of our Residents' Association group were widely quoted afterwards on social media and the local press, including the Surrey Advertiser over the weekend. Our press release is below.
I will shortly be meeting one of the Surrey officers involved, and also with several local residents, to explore what can be done to mitigate our loss of service. Similarly, I am involved in ongoing discussions with others, to see what alternatives there may be. I am hopeful these may bear fruit, so it is a question of 'Watch this space'. The crucial point is that local support is made available to young families, particularly to help deal with post natal depression and isolation. Just having someone to chat to can make a big difference.
I emphasise that the other services at our Centre, largely provided by Elmbridge Borough Council, will not be affected.
Where we can definitely still make a big difference is our library and buses, which are also under threat. Another consultation will happen in the next few months, possibly suggesting closures, or significant changes. Our library at Mercer Close provides many other services for the community. It would be a tragedy if it were lost, and I will fight to retain it. Please do take part in any further consultation, whatever form it may take.
As to the buses, if subsidies were to be withdrawn, the routes themselves would be at risk. It is not much use referring local people to health services in Cobham instead of Kingston, if the bus service from Thames Ditton to Cobham disappears. As with so much, joined up thinking is necessary. I will be continuing to work with our Residents' Association Borough Councillors on this to save the service.
Nick Darby
---
PRESS RELEASE, 7 February 2019
Surrey County Council approves budget cuts of £82m
Residents Association and Independent Councillors warn the Conservative Cabinet that budget cuts will disproportionately affect the most vulnerable
In a desperate effort to make ends meet, the Conservative-lead Surrey County Council voted for a budget that will see thirty-one children's centres as well as a number of local libraries closing, changes to community recycling centres and other painful measures.
Surrey County Councillor Eber Kington, representing Ewell Court, Auriol and Cuddington was one of the fourteen Councillors who voted against the proposed budget proposal.
"County Councillor Tim Oliver opened the Budget debate suggesting the Budget is less about cuts & more about transforming services. The problem is that cuts are felt now and past SCC transformation schemes have not brought about the promised improvements only further cuts & uncertainty".
"I could not vote for a SCC Budget that includes a 40% cut in the Epsom & Ewell local highway budget, leaves our streetlights switched off at night, adds additional charges for household waste, leaves the Edge Youth Centre closed & moves the start time of the disabled travel pass to 9.30am"
Surrey County Councillor Nick Darby, representing The Dittons voted against the budget proposal as he disagreed with the closure of two-thirds of Surrey's children's centres.
"Although I welcome the facts that Children's centres in the most deprived areas of Surrey will remain open, not all vulnerable people live in deprived areas. I fear that problems such as postnatal depression, isolation and abuse would be neglected with the closure of 31 centres across Surrey."
Surrey County Councillor Jan Mason, representing West Ewell spoke up for those living in areas of deprivation.
"I've been a Councillor for 18 years and my division has two of the most deprived areas in the County. I have serious concerns regarding The Edge Youth Centre, which provides a much needed service to young people whose families are on low incomes. For past 7 months no youth work has been delivered here. I am so angry about this situation as we are failing our most vulnerable residents."
Surrey County Councillor Ernest Mallett, representing West Molesey also could not support the budget. He fears that Surrey cannot continue to provide its current services without more funding from the Central Government.
"The major cuts being proposed are a 'Race to the bottom'. In other words, cutting much needed facilities in order to balance a budget which has too little contribution by the government. One solution, would be to tell the government that the job cannot be done on the money available and that if they can do it within the funds allowed, then give them the keys and let them try."