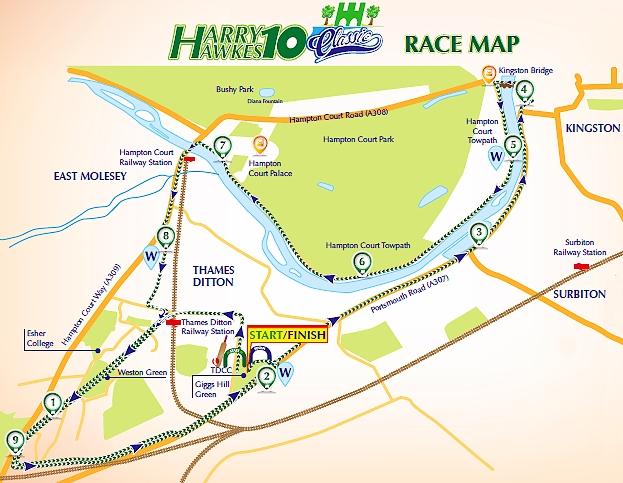 The annual Harry Hawkes 10 Classic race will be run again on Sunday 16th July, starting at 9.30am on Giggs Hill Green.
So if you're going to be driving in that area around that time, bear in mind the roads will be busy, especially Giggs Hill Road.
Furthermore, the first part of the race will see a large mass of runners in Thames Ditton - Weston Green, along Watts Road, Station Road and Weston Green Road, before they join the more major roads; so there are likely to be short traffic hold-ups in these areas for 10-15 minutes after the start, until all the runners have passed through.
For more information on the event, including entry details, go to :-