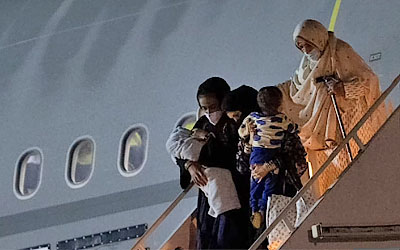 Councils gearing up to co-ordinate support for Afghan refugees arriving in the UK
Recently-arrived Afghan families, having fled their country with few belongings, will have manifold needs for some time to come. Right now there is a pressing need for accommodation, and in Elmbridge the Council is appealing to those with available property.
Apart from housing, the best way residents can help at this early stage is by making financial donations to local charities that are best equipped to immediately support Afghan refugees, eg. The Community Foundation for Surrey and Elmbridge CAN.
For more information on what Elmbridge is doing, and donation details, go to Elmbridge Borough Council's web page: https://www.elmbridge.gov.uk/news/support-for-those-fleeing-afghanistan/
For Surrey County Council, go to the Surrey Matters web page.