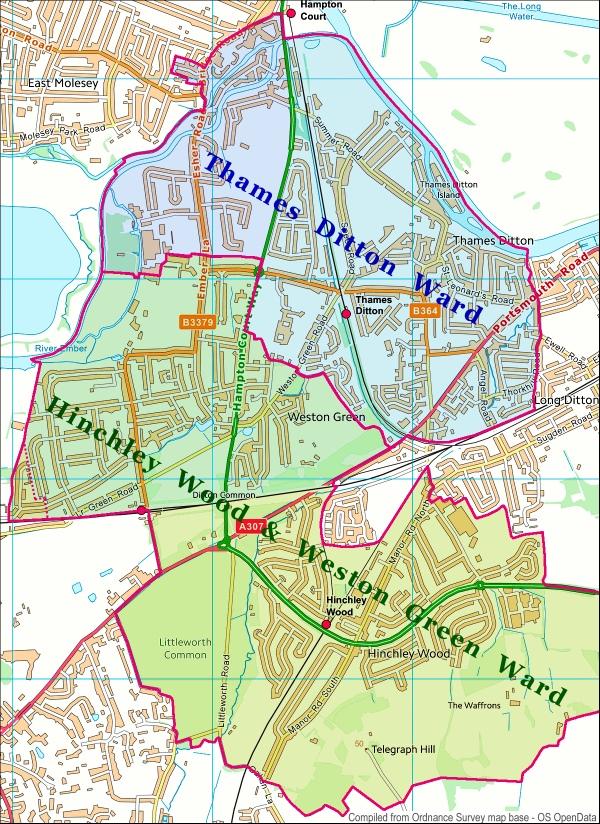 The Boundary Commission has reversed its proposal to carve up Thames Ditton ward by splitting off the Thorkhill area and stated "Evidence received clearly demonstrated that our draft proposals would not reflect community identities. We are persuaded by the compelling evidence received and have transferred the area back to Thames Ditton ward. The change will result in a variance of 16% fewer electors for Long Ditton ward. However we consider this variance is justified given the very strong evidence received to justify the transfer of this area to Thames Ditton ward".
The Boundary Commission's recommendation to add the Ember area of Molesey East ward to Thames Ditton has been retained, and so we welcome those 1500 residents to Thames Ditton ward. Our RA councillors look forward to meeting them and representing their interests at Elmbridge Council.
At our AGM on March 15 the Executive will recommend that the Thames Ditton and Weston Green Residents Association adopts existing Councillors Tricia Bland, Ruth Lyon and Karen Randolph to stand for election in Thames Ditton Ward.