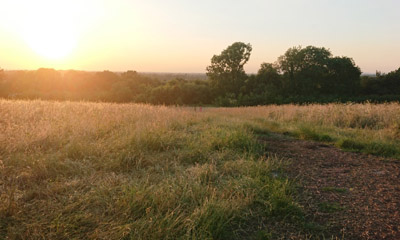 Long Ditton's Village Green Application
Our friends at Long Ditton Residents' Association have sent us the following update on their application.
------------------------------------
The Public Inquiry was held 24-28th Apr and attended by many residents. Around 25 residents gave evidence in person.
The Inquiry has been adjourned, with a site visit by the Inspector, legal representatives and the applicants scheduled for Friday 26th May at 9.00am. This will be followed by closing legal statements at Long Ditton Village Hall from approximately 1.00pm.
Afterwards, the Inspector will write a report with his recommendation, which could take anywhere from 1-6 months to produce, given the volume of evidence. The Inspector's report is submitted to the registration authority, which in our case is Surrey County Council. The report goes before the Planning and Regulatory Committee, which is comprised of Surrey County Councillors, for a decision on Village Green designation.
Some background information:
The team submitted almost 500 Evidence Questionnaires and every single one is counted as evidence supporting the Village Green application.

The team have received over 630 financial donations towards the VG campaign.

Over 15 local businesses and organisations have supported the campaign in one form or another.

Two Residents' Associations have given financial assistance, with another two providing written support.

The Inspector said he was impressed with the volume of supporting evidence questionnaires and the number of witnesses prepared to provide oral evidence.

The three Long Ditton Elmbridge ward councillors, (Neil Houston, Jez Langham & Liz Laino) with extra special support from Rodney Whittaker (Ramblers Association and Open Spaces Society), plus support from Esher councillor, Richard Williams, worked with the team to persuade Elmbridge to, not only drop their objection, but to voluntarily register Stokes Field Nature Reserve as a Village Green.