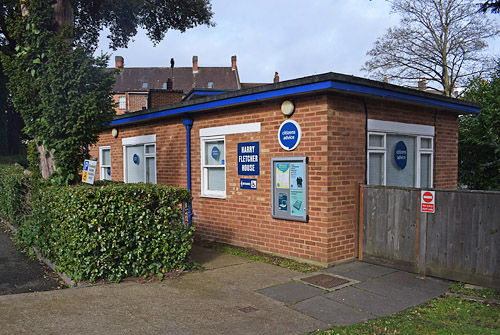 Elmbridge Borough Council has notified that it intends to demolish Harry Fletcher House (by the council car park) and to use the land as additional car parking for council staff. This decision has been made without proper consultation with elected councillors. The building is currently used by the charities, Citizens Advice Bureau and Relate, which will have to be relocated.

The TD & WG Residents' Association has written to Elmbridge CEO, Rob Moran (below), to object to this on the basis of lack of consultation and also the expansion of parking which is contrary to the council's own guidelines for judging planning applications.
---

13th February 2019
Mr R. Moran
CEO
Elmbridge Borough Council
Dear Mr Moran,
I am writing on behalf of our members to express our objection to the Council's proposal to demolish Harry Fletcher House simply to provide additional car parking spaces for, as we understand it, Council staff and other public service employees.
Quite apart from the difficulties that will be faced by the Citizens' Advice Bureau and Relate having to relocate their services, seriously impacting on their vital work, we see no good reason for the proposal which will, according to your own budget, cost in excess of £200,000.
If, as has been suggested, the building requires major work that is not economically viable then why not use the site in a positive way? Much has been said about the lack of 'Brownfield' land for development, but you are intending to use land the Council owns in a central location with good transport links to provide additional parking. This flies in the face of your own planning policies which generally allow very limited parking, particularly at commercial premises, when the location is on bus routes and within half a mile of a train station, as is the case here. Is your Council's proposal not somewhat hypocritical?
In short, proceeding with the demolition plan as proposed will be detrimental to important local charitable services, the environment and, will be seen by residents as the Council applying one set of rules for itself and another set for everyone else.
I cannot imagine that residents, especially the thousands of users of CAB and Relate, will be impressed by the short-sighted proposals described above and we urge you to reconsider as soon as possible.
Your sincerely
Graham Cooke
Chairman
Thames Ditton & Weston Green Residents' Association