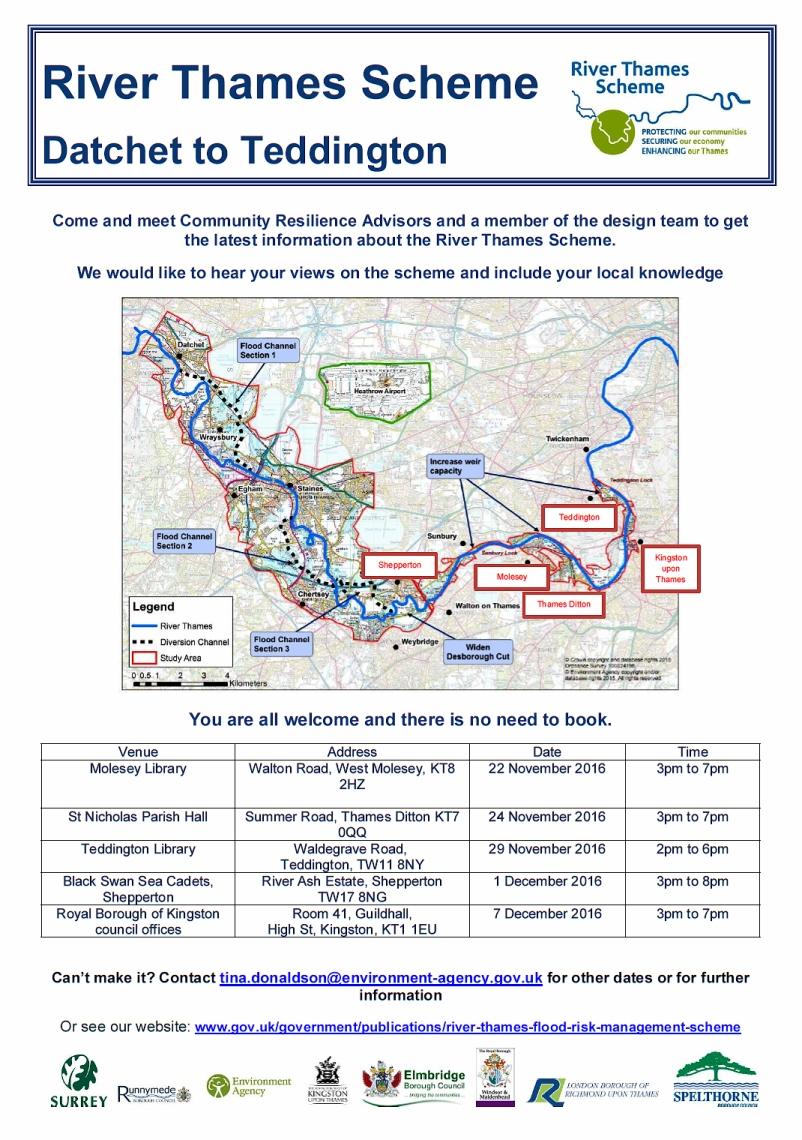 CONSULTATION DATES NOW AVAILABLE
The Environment Agency has set 'surgery' dates for residents to get the latest information on the River Thames Scheme progress (see poster).
The surgeries will be on a much smaller scale than previous River Thames Scheme public drop-ins. One of the engineers working on the design of the scheme will be present to answer questions.
For other dates or further information, contact the River Thames Scheme Community Resilience Advisor (Elmbridge, Richmond & Kingston) at :-
tina.donaldson@environment-agency.gov.uk
Or go to the River Thames Scheme website :-
www.gov.uk/government/publications/river-thames-flood-risk-management-scheme