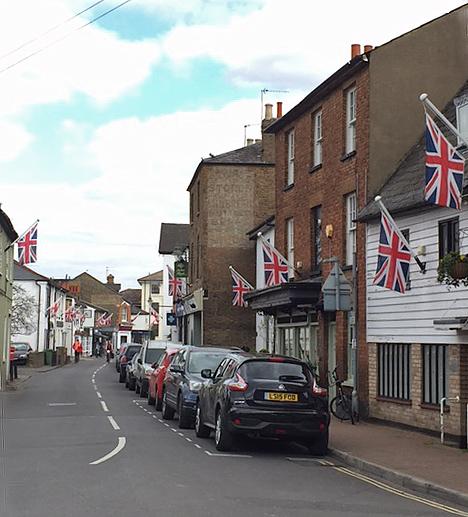 Supported by the Residents' Association, Thames Ditton is celebrating the Queen's 90th birthday with a number of exciting initiatives designed to cheer up the village throughout the Spring, into Summer, for locals and visitors alike.

Fabulous hand-sewn appliqued Union Jack flags are flying up and down the High Street courtesy of the Retailers' Association 'Keep the Heart in our High Street' campaign. Plus, making even more of a red, white and blue statement, the Thames Ditton Crafters group, led by Jenny Avon, has handmade over 200 metres of beautiful cotton bunting to decorate the local shops.

This links in with the 'Thames Ditton in Bloom' planting initiative on Thames Ditton Station. Here, the local 'Men In Sheds' carpentry group led by Arthur Edwards has made wooden planters to line the station railings and floor standing tubs near the ticket office, and which have been filled by the volunteer 'Thames Ditton In Bloom' gardening team with a beautiful array of locally-sourced, seasonal plants.

These initiatives have been organised and co-ordinated by Thames Ditton Residents' Association Councillor, Tricia Bland. Says Tricia, "Our local community has really embraced the idea of making Thames Ditton an even more attractive and welcoming place for both residents and visitors. The new station planting, complementing the beautiful wheelbarrow displays created by our local WI, will cheer the daily journeys of our 1500-1900 commuters. Plus, the flags and bunting will make our High Street, full of fantastic independent shops, cafes, restaurants and pubs, an even more attractive place to shop and visit."

"And there are even more reasons to celebrate! On Thames Ditton Farmers' Market day, Saturday 23rd April, at the George & Dragon, a very special Royal-themed interactive artwork was unveiled. This was painted by Alan Hepburn, our celebrated local artist, in honour of the Queen's 90th Birthday and also, St George's Day.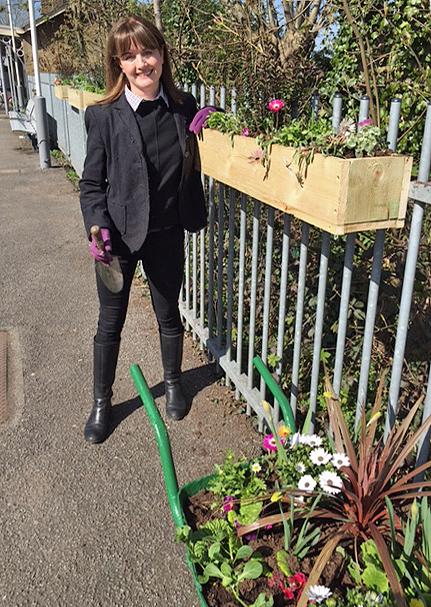 "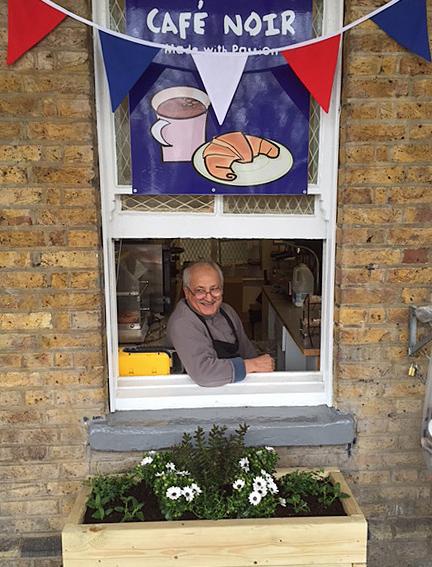 "So many people have given their time, enthusiasm and expertise to make these initiatives possible. But apart from the fantastic local volunteer groups, we need to thank EBC 'Elmbridge In Bloom' and South West Trains for their donations to the planting, plus the Thames Ditton & Weston Green Residents' Association for their support."

For more information on the Royal celebrations in Thames Ditton contact Tricia W. Bland, tdwgra@the-blands.co.uk; 020 8339 0485