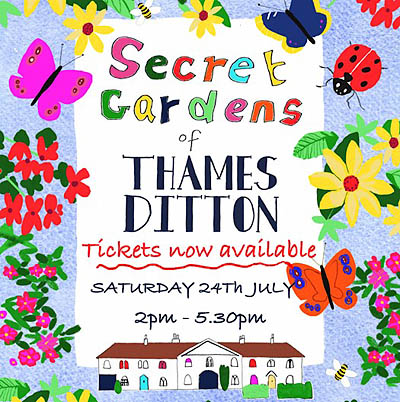 Final Reminder
Saturday 24th July, 2pm to 5.30pm, sees the return of the Secret Gardens of Thames Ditton.
Nine local village gardens will open to raise money for the Christmas Lights, Christmas Fair Fund and the Garden of Remembrance.
Tickets are just £5 - to see all the gardens, and are available in Thames Ditton High Street at:
The Secret Garden florist
View Gifts
Maybury Lodge, No. 24

(from 2pm on the day only)

The Farmers' Market, Mercer Close

(9am to 1pm on Saturday)
All village shops/cafes/pubs will be open for refreshments.