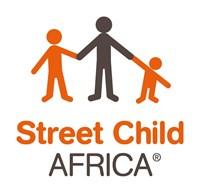 Can you help find new premises for the local charity Street Child Africa, in the Thames Ditton, Hinchley Wood, Esher, Wolesey, Surbiton or Claygate areas.
Street Child Africa is a small charity based in Thames Ditton on the Portsmouth Road. Brabant House has been their home since 2006 but is now to be redeveloped and they expect to have to move around August/September this year. In the past, the charity have found premises with the kind help of friends, local community and supporters.
They are now reaching out to the local community in a bid to find local premises in Thames Ditton, Hinchley Wood, Esher, Molesey, Surbiton or Claygate. An ideal situation would be a self-contained office or shared space of approximately 1,000 square feet.
Do you know of something or someone that could help this local charity?
Germaine Gillman (Office & Finance Administrator) would love to hear from you on 020 8972 9820 or by email to the team at info@streetchildafrica.org.uk
For more information on what the charity does and how they help street children in sub-Saharan Africa please visit their website www.streetchildafrica.org.uk