Thames Ditton In Bloom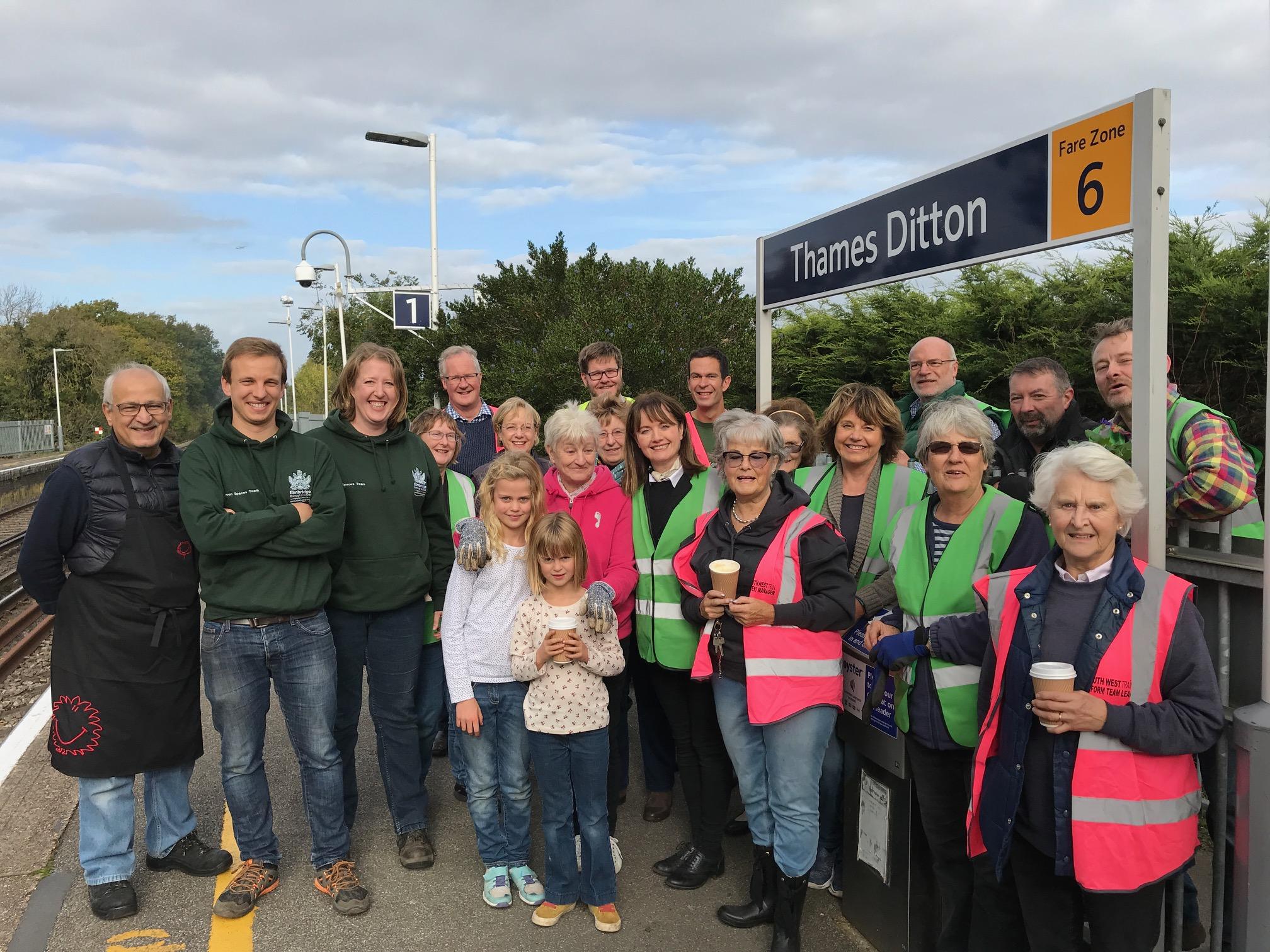 Members of the Thames Ditton In Bloom team were out in force on Sunday 29 October to improve Thames Ditton Station. They planted out 23 wooden planters (handmade by Men In Sheds) plus 13 wheelbarrows with Autumn/Winter planting and Spring bulbs.
Laura Richardson and Adam Reed from Elmbridge Borough Council and Thames Ditton Station staff joined the Thames Ditton In Bloom RA volunteer team headed by RA Councillor Trica Bland. This year has seen the initiative bloom even more thanks to the watering team, headed by Nicky Turner. 2017 saw Thames Ditton In Bloom win a RHS award for community planting and the group has even more ambitious plans for 2018.
For more information on Thames Ditton in Bloom or to become a volunteer contact Tricia tdwgra@the-blands.co.uk