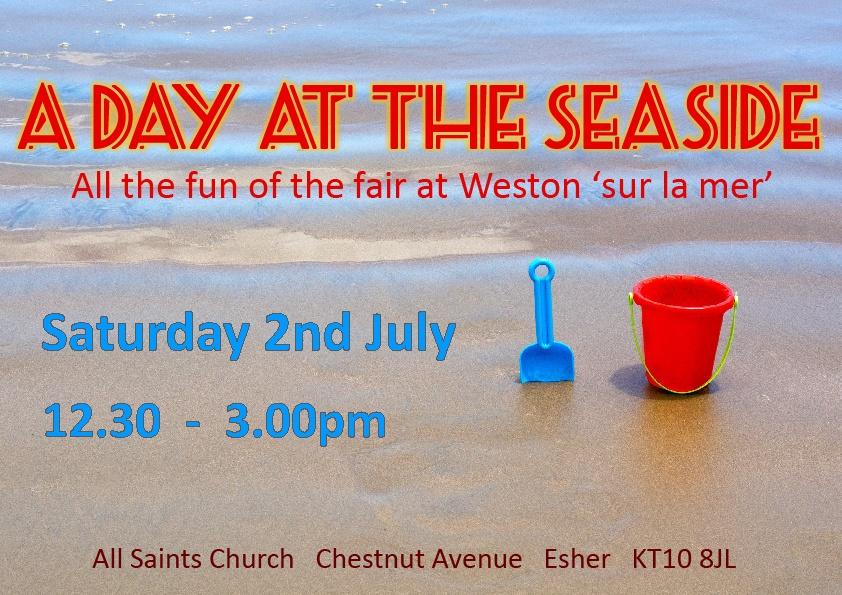 Fancy a trip to the seaside this summer but don't fancy sitting in long queues of traffic to get there? How about popping along to All Saints Weston Green, Chestnut Avenue to enjoy all the fun of 'A Day at the Seaside' from the comfort of a village near you!
This year our summer fair will take place on Saturday July 2nd from 12.30-3pm.
Highlights will include many seaside attractions such as Punch and Judy, Candyfloss and Fish and Chips.
There will also be the annual 'bake-off', judged by Oli Blanc (son of Raymond). This year we would like you to imagine a family picnic on the beach, entry classes include: sausage rolls, scones and homemade lemonade. Entry forms are available from the Church or can be downloaded from www.allsaintsweston.com or the Thames Ditton and Weston Green Residents' Association website.