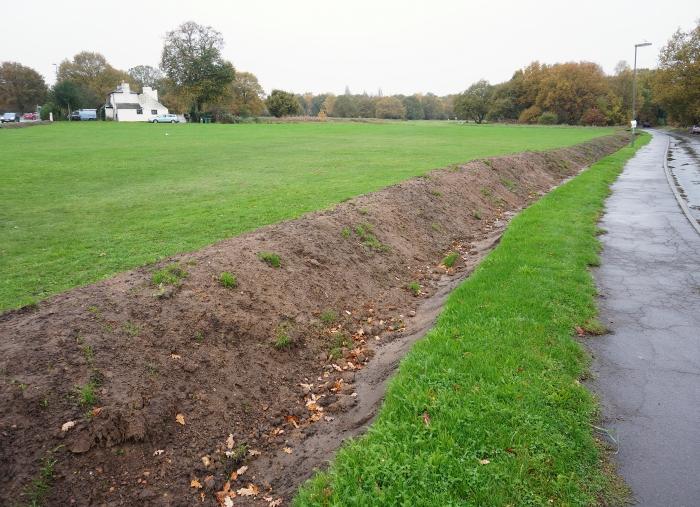 Those who live locally cannot have failed to notice the ditching and banking that has taken place very recently. We do understand that, at first sight, this seems alarming.
As reported in the Summer edition of Thames Ditton Today (p.11) this important Borough-wide unauthorised traveller encampment deterrent was expected, but the exact timing took everyone by surprise, including Elmbridge Officers and Councillors. However at least work has started which, judging by the communications we had last Summer and previously, will be widely welcomed.

As we all knew it would, the result of the initial work doesn't look very pretty but, once the earth has settled, the height of the banking will be reduced and it will be grass seeded. Wooden posts will be put in place to fill in the gaps and also installed where they are a better solution or where underground services preclude ditching. We, like many of you it seems, regret that these steps are necessary. It is a 'lesser evil' as the plague of unlawful encampments in Weston Green in recent years has cost much time, effort and money from Borough Officers and Councillors alike. Indeed, were it not for the immediate attention afforded by one public spirited resident, there would have been no less than 12 caravans clustered round Milbourne Pond itself two Summers ago.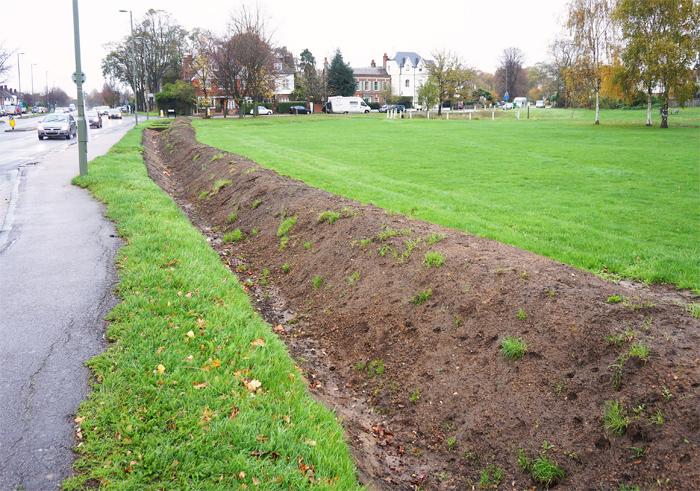 The situation is an evolving one and we will endeavour to update you via this notice board, Thames Ditton Today magazine and the Residents' Association website www.residents-association.com.

It is recognised by all that no solution is 100% effective but, like household protection measures, they act as a major deterrent. Elmbridge Officers have consulted widely with colleagues in other boroughs to ensure that 'best practice' has shaped Elmbridge's strategy in dealing with unauthorised encampments.

Please do raise any concerns/queries with us.

Cllr Ruth Bruce Phone: 020 8398 8324 email: rbruce@elmbridge.gov.uk
Cllr Tannia Shipley Phone: 020 8398 2484 email: tshipley@elmbridge.gov.uk