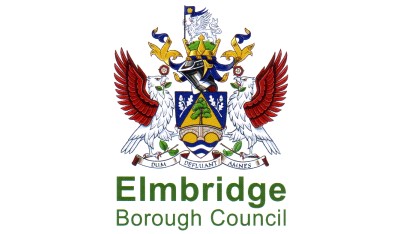 Elmbridge Borough Council - Coronavirus Update
The Council have issued the following update for residents and businesses:
The Civic Centre
The Civic Centre is now closed to the public. A notice will be put on the front door with the following numbers for residents:
If you need to contact us, please call:

01372 474474: Mon to Thurs 8.45am - 5pm and Fri 8.45am - 4.45pm.

If you are at risk of being homeless call 01372 474590.

Out of hours emergency: 0300 369 0576.

If you are homeless and need assistance outside of our normal opening times: 0300 123 7719.
Supporting the Community
Our efforts to support the most vulnerable in our community continues. We are determined to ensure essential services and delivered to those in need. Our officers and volunteers have mobilised in force to provide meals on wheels to older people in our community. As you can imagine the numbers receiving these meals have increased but so has our effort. We are also ensuring, when requested, that our older and vulnerable residents receive a 'check-in' call – that vital lifeline to provide comfort and support at this unsettling time.
With increasing uncertainty, ensuring we can provide benefits payments as efficiently as possible is also key for us and officers as prioritising this work. We know the number of people receiving Universal Credit will increase and it's our role to make sure people are not hampered by the system but that the system works for them.
We are supporting our local businesses by keeping updated information on our website and will be contacting them in the coming days with advice and detail on how the Governments support package (guidance released this morning) will be implemented.
Planning Services
Following the latest announcement from the Prime Minister the following changes will be implemented:
Until further notice there will be no site visits for planning applications and most tree and compliance cases.

Until further notice amended plans will not be accepted for live planning applications.

New applications will not be validated.

Hard copies of decision notices will not be sent to applicants. If an email address is provided, they will be sent electronically. They will also continue to be loaded to the planning webpages.

Hard copies of letters relating to CIL collection, compliance and complaints will not be sent. If an email address is provided, they will be sent electronically. If no email address is provided the letters will be held on file until we are able to print again.

It will not be possible for the public to collect hard-copy Land Charge Searches.

It will not be possible for officers to access post sent to the Civic Centre.

Cheques will not be processed.
Open Spaces and Tennis Courts
Play areas and tennis courts are now closed but green spaces are open to the public. There are signs advising the public on the latest Govt guidance.
Housing Services
Handyperson service: In line with government guidance on restricting non-essential contact, our handyperson service is operating on a restricted basis with limited home visits, until further notice. However, to support the NHS, our handyperson will continue to carry out small jobs at residents' homes so that they can be safely discharged from hospital.
Care & Repair: Our Care and Repair service is operating on a restricted basis and we have taken the decision to stop all projects that are currently in our pipeline. No major adaptations / disabled facilities grant applications will be processed until we are able to resume home visits.
Economic Development
The Walton BID has been put on hold. There is more information on the website.
Waste Collection
We continue to have no reports of disruption to this service. Anyone in self isolation should refer to guidance on waste disposal.
Finance
We are streamlining the Discretionary Housing Payments policy, to make application easier and to reduce the time taken to make payments.
Volunteering
Thank you to all of you that have requested further details on volunteering. You may find the information on our website useful.