East Elmbridge FoodBank is in urgent need of financial donations.
An increasing number of people are turning to this service for support during the Covid-19 crisis. As the lockdown continues, the pressure of FoodBanks to support families will inevitably increase and we need to do everything we can to support them. Please see the flyer below for details of how you can help. UPDATE: See our news article of 10 May for an easier way to donate money to the Foodbank.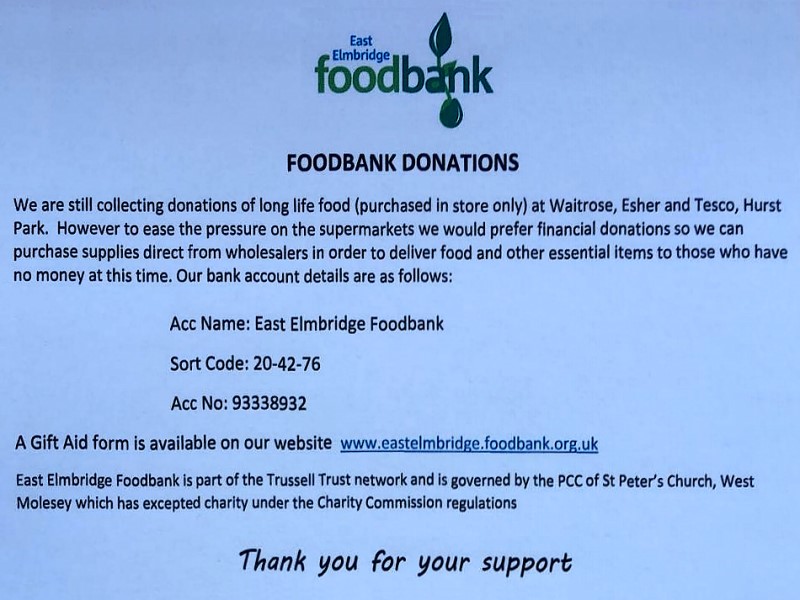 Here in Thames Ditton, our Boomerang Bag sewing bees are donating a greater number of Boomerang Bags to the FoodBank as, in addition to eliminating the need for the FoodBank to give out single-use plastic bags, they are proving to be a superior product - FoodBank carrier bags need to be extra sturdy because of the amount of tinned produce they need to transport and Boomerang Bags (made from second hand donated fabric) are particularly durable and sturdy.
Cllr Tricia W. Bland