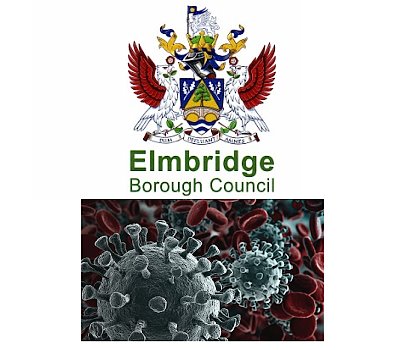 Elmbridge Borough Council Joint Leaders Statement
The leaders of all the political parties in Elmbridge Borough Council have issued the following statement regarding residents' restrictions during the Covid-19 lock-down.
Dear Elmbridge Residents,
During this pandemic health emergency we have all had to adapt very quickly to restrictions on our normal lifestyles in order to slow, and hopefully stop, the spread of the Covid-19 virus. It is therefore no surprise that in our Borough with lots to do and great recreation facilities this has been quite a shock for all of us, especially when it seems that the easing of the restrictions is some time away.
As the Leaders of all the main political groups on Elmbridge Council we have come together to ask you to listen to the advice given by the Government and to recognise that the intention now is to collectively safeguard the health of our families and our wider community. We need to comply with the key messages; that we should only go out for essential food supplies, for brief exercise or because you are an essential worker. We should avoid social gatherings or any close social contact outside the household that you live with.
If we follow this advice closely and we are strict with ourselves and our families then we will reduce the transmission of the virus and we will see a return to a more normal way of life much more quickly.
In times of emergency like this it is for us as community leaders to be clear in our advice and reassurance. It is also necessary for us to take tough and sometimes unpopular decisions for the greater long term good of the wider community. This is why we have agreed, with great reluctance, to close most of our open space car parks and access to our cemeteries. This is to discourage and indeed prevent people from travelling to places, often over long distances, to exercise or gather in places where social distancing will be difficult to maintain.
We recognise the sensitivities but the key is to only go to open spaces that are local to you, that you can walk to and at times when you can be sure that social distancing of more than 2 meters from anyone can be maintained at all times.
As we come to Easter, and with some better weather in prospect, the temptation to go outside will be strong but we ask that you show the greatest restraint and understanding in order to protect the health of you, your family and the wider community. If we do this now the outcomes for all of us will be positive and we can all look forward to better times ahead.
Yours sincerely,
Cllr Stuart Selleck
Leader of the Council, Residents' Association Group
Cllr Andrew Davis
Deputy Leader of the Council, Liberal Democrats Group
Cllr James Browne
Leader, Conservative Group
Cllr Janet Turner
Leader, Hinchley Wood Residents' Association Group