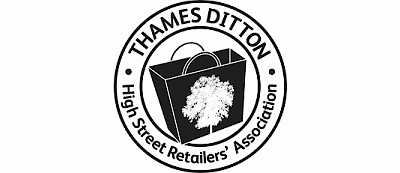 THAMES DITTON HIGH STREET SHOPS & EATERIES – OPEN FOR BUSINESS
Thames Ditton High Street is here to serve and support local residents during these very difficult COVID-19 times. The following is a list of shops open to customers visiting in person practising safe distancing measures, followed by a list of shops/deli's/restaurants which are closed to customers on foot, but open for orders, some offering free delivery in the Thames Ditton area. Please note, this information is subject to change at any time. (Last update 1 July 2020)
OPEN TO CUSTOMERS
Thames Food & Wine (supermarket/newsagent)
Contact Lee - 020 8617 9119 / 07946 607257 for home delivery at special request
*Shop open: Mon, Tues, Wed, Thurs, Sun: 9am-6pm. Fri, Sat: 9am-7pm
Budgens (supermarket/newsagent/post office)
Contact Kuki or Andrew - 020 8398 1001 for home delivery at special request
*Shop open: Mon-Sat: 9am-7pm. Sun: 10am-5pm
Post office open: Mon-Fri: 10am-2pm. Sat: 9am-1pm. Sun: Closed
Organic Nest (organic & wholefoods)
*Shop open: Mon-Sat: 9am-4pm
Boots (chemist)
*Shop open: Mon-Fri: 9am-6pm. Sat: 9am-1pm. Sun: Closed

The Ironing Board
*Shop open: Mon & Fri: 9am-3pm. Tue & Thu: 9am-1pm. Sat: 9am-12noon.

Nice Buns (sandwiches/pastries light refreshments)
*Shop open: Mon-Fri: 9am-3pm. Sat: 9am-2pm.

Paull's (fruit & veg)
*Shop open: Mon-Fri: 9am-3pm. Sat: 9am-1pm

Lunch (sandwiches/pastries/light refreshments)
*Shop open: Mon-Fri: 9am-2pm. Sat: 9am-1pm

The Secret Garden (florist)
*Shop open: Mon-Sat: 9.30am-3.30pm.
Maud (gifts)
*Shop open: Fri & Sat: 10am-4pm. On-line: www.maudlifestyle.com
Lime Tree (deli/food club)
*Shop open: Tue-Sat: 9.30am- 2pm for deli items & take-away coffee.
Food Club order & collection service also available - contact 07909 060454 for further details.
HJC (Estate agents)
*Open: 9am-6pm.
View (greeting cards, gifts & chocolates)
*Shop open: Mon-Fri: 9am-5pm. Sat: 9am-3pm.
Everything available in store, also available to order on-line: www.view-gifts.com
Fresh Grimbsby Fish
*Grimbsby Fish van outside Paull's Tue: 3pm-4.45pm. Contact Bradley 07925 858617

OFFERING DELIVERY OR COLLECTION
Ditto (Italian restaurant)
Free delivery plus 20% off all orders
Bookings@dittothamesditton.com or contact Sam/Jo – 020 8398 8662 for details.
The Rose (Indian restaurant)
Contact - 020 8398 5469
Open: Tue-Sun: 6pm-10pm for take-out only. Closed Mon.

Maisie Thai (Thai restaurant)
Contact - 020 8398 6880
Open Sunday-Thursday: 5pm-9pm, Fri-Sat: 5pm-10pm for take-out
Free rice with main meals (take-out only). If unable to collect, order through Deliveroo or Uber Eats.

OPEN BY APPOINTMENT ONLY
CycleLink (Bicycle repairs, parts & accessories)
Repairs and servicing: To request an appointment slot and further info,
Text: 07514 650055 or email (before 10am): enquiries@cyclelink.bike
OPENING SOON
Little Foray hairdressers (from 4 July) by appt. only.
Little foray's beauty salon remains closed.
Sharm Hairdressing (from 4 July)
*Salon opening times throughout July: Mon-Sun: 9am-9pm.

1/07/2020