CONGRATULATIONS TO ELMBRIDGE MEN IN SHEDS WHO HAVE BEEN AWARDED £500 IN SKIPTON BUILDING SOCIETY'S GRASSROOTS GIVING PROGRAMME.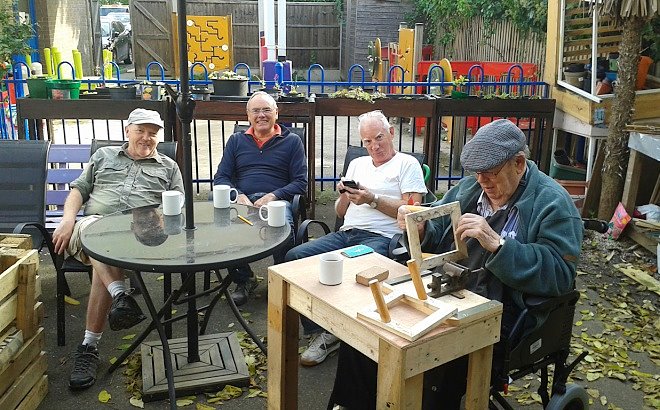 The awards are given to community groups throughout the country, based on the number of votes they receive. So a huge thank you to all who voted for Men in Sheds. Click here to see all the 2018 winners and details of the Grassroots Giving programme
If you've not heard of it before, Men in Sheds is a project aimed at helping older men to learn new skills in retirement, while also building social connections and overcoming loneliness. It greatly benefits the wider community too, as most of the items created by the team, mainly from wood, are passed on to local charities or community groups.
They work at the Community Centre in Mercer Close and have made many items, some of which you may have seen round the village:
The Planters and Bug Houses at the Station
The Stocks and Character Cut Outs used at the Farmers Market.
Planters at Thames Ditton Junior School
The Sign Post at All Saints Western Green
The Bug House at the Coop