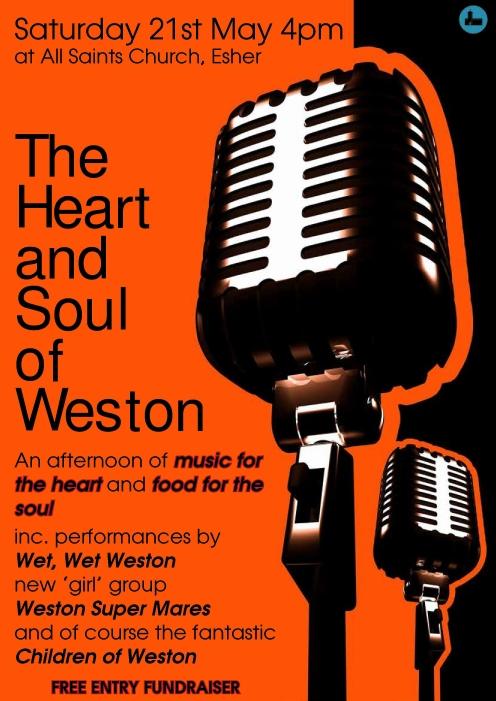 The Heart and Soul of Weston – a Musical Extravaganza, 4pm Saturday 21st May

The team that brought us the marvellous 'Puttin' on the Ritz' and wonderful 'From Weston with Love' are planning another All Saints Weston musical extravaganza.

There will be musical contributions from kids, adults and ensembles; this year introducing a new 'girl group' – Weston Super Mares.

This is a FREE ENTRY fundraiser. Suitably soulful refreshments will be available.