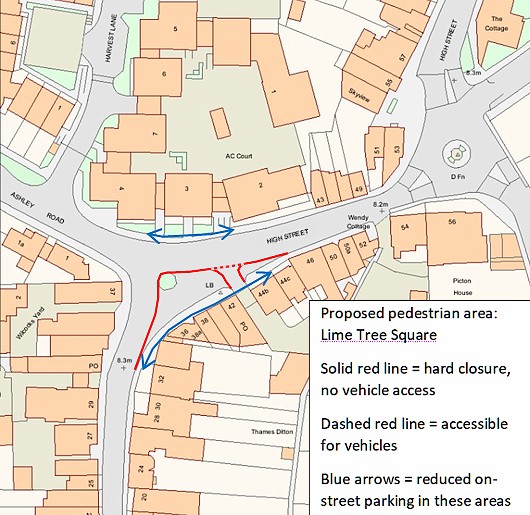 The results of the consultation on the proposed new pedestrian zone in Thames Ditton High Street are now available.
The pedestrian zone proposal was opened for consultation in September-October (click here to see RA news article). The consultation results are now available, in two files, on Surrey Council's website. The first shows the percentage responses to the consultation questions, and the second displays the many comments and views on the proposal. These have been put together by Surrey Highways.
Click here to download the files.
Surrey Highways, together with our local Councillors, will now carefully review the responses, particularly the varied comments and suggestions. With Winter approaching, no further action on the proposal is expected over the next few months.