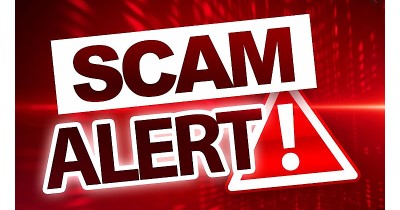 Two recent scams that have been discovered by the Elmbridge Citizens Advice, July 2020

M is 45 years old and self-employed. He received a payment from the Self-Employed Income Scheme in May. At the same time he received a letter with the HM Revenue & Customs logo entitled "Notice under Tax Evasion and Avoidance for 2015 to 2019", saying that he owed tax of £1745 plus fees of £2400. The letter went on to say that the fees were refundable once he had paid all monies to them as they could then drop the arrest warrant they had in his name. The allegations against him were set out, including theft and wilful misrepresentation. It stated that they had powers to make a charge on his property; freeze his bank accounts; publish his details in local media; stop his driving licence and passport and ultimately had the recourse of imprisonment.
The client paid £1745 and then received an email purporting to be from HMRC. The email referred to his payment of £1745 and demanded that he make a further payment of £2400 "to resolve this criminal case and drop your arrest warrant under your name". It re-iterated that the £2400 was a refundable amount and would be credited into his bank account. The client then received a call saying that he would be arrested immediately for tax fraud unless he paid the outstanding balance. He made the payment via internet banking.

H is a 79-year old lady who has a sister with dementia in a care home. The lady is responsible for paying care home fees for her sister. She was contacted by a person on the phone who said he was a police officer and that they had found someone was trying to extract money from her bank account and the shares she owned.
The person told her that in order to protect her money, she needed to go to her bank and transfer her money from her account into another account, account details provided by the person. She was told that she must not disclose this transaction to anyone otherwise she could lose the money. She went to the bank and transferred the funds into the account provided by the "Police Officer". The bank did question the lady on this but she had been convinced that she should not reveal what she had been told by the person who phoned her. She has lost £150,000.