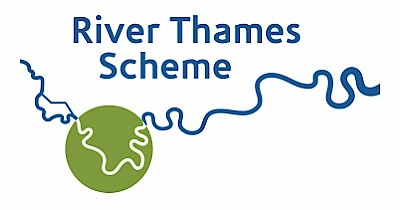 River Thames Scheme Public Consultation
8 November to 20 December 2022
The River Thames Scheme is launching a public consultation this autumn, running from Tuesday 8th November to Tuesday 20th December inclusive. Since the previous consultation in 2016, the Scheme has changed with the omission of Channel 1 and has evolved into a more integrated scheme which responds to the challenges of flooding; creating more access to green open spaces and sustainable travel routes. In addition the project will encourage inclusive economic growth, increase biodiversity and respond to the dual challenges of climate change and nature recovery.
During the forthcoming public consultation, the RTS will host a number of information events across the route of the Scheme, for residents, communities and stakeholders to 'drop in', look at the proposals, talk with the team delivering the Scheme and ultimately leave their feedback. There will be two public exhibitions in Elmbridge during the consultation which we would welcome your attendance at. These will take place at the following locations:
Saturday 19th November 2022, Molesey Centre for the Community, 2 Bishop Fox Way, Molesey, West Molesey KT8 2AS 12-6pm.

Wednesday 23rd November 2022, St Johns Parish Church, The Furrows, Walton-on-Thames KT12 3JQ  1-7pm.
Pre consultation, the River Thames Scheme engagement team will be out, proactively engaging with communities and stakeholders to raise awareness of the Scheme and the coming consultation. Details of all the locations we will visiting in the coming weeks can be found on the website at: www.riverthamesscheme.org.uk
Ahead of the launch of this consultation we would like to invite you to attend a preview of the consultation and opportunity to talk to members of the team and ask any questions you may have. This session will be a drop in event and will be held at:
The Hythe Centre, Staines-upon-Thames, between 5.15pm-8.15pm on Monday 7th November.
We would be really grateful if you would confirm your attendance at any of these events by Friday 28th October to: rts@environment-agency.gov.uk
We look forward to hearing from you.