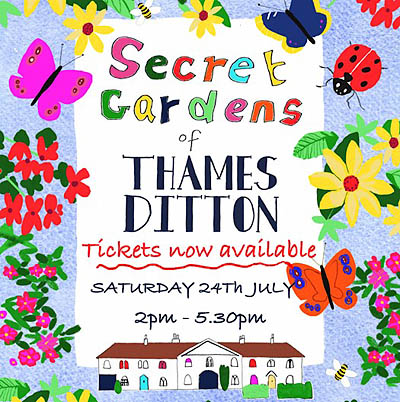 'The Secret Gardens of Thames Ditton' is back!
Nine gardens will open on Saturday 24 July from 2pm to 5.30pm, plus one bonus garden which will open later on Sunday 1 August.
Tickets/Maps are now available from the Secret Garden florist and View Gifts in Thames Ditton High Street. On the day they will also be available at Thames Ditton Farmers' Market and at Maybury Lodge, 24 High Street.
All proceeds will go to support the Christmas Lights/Christmas Fair fund and the Garden of Remembrance at St Nicholas Church.