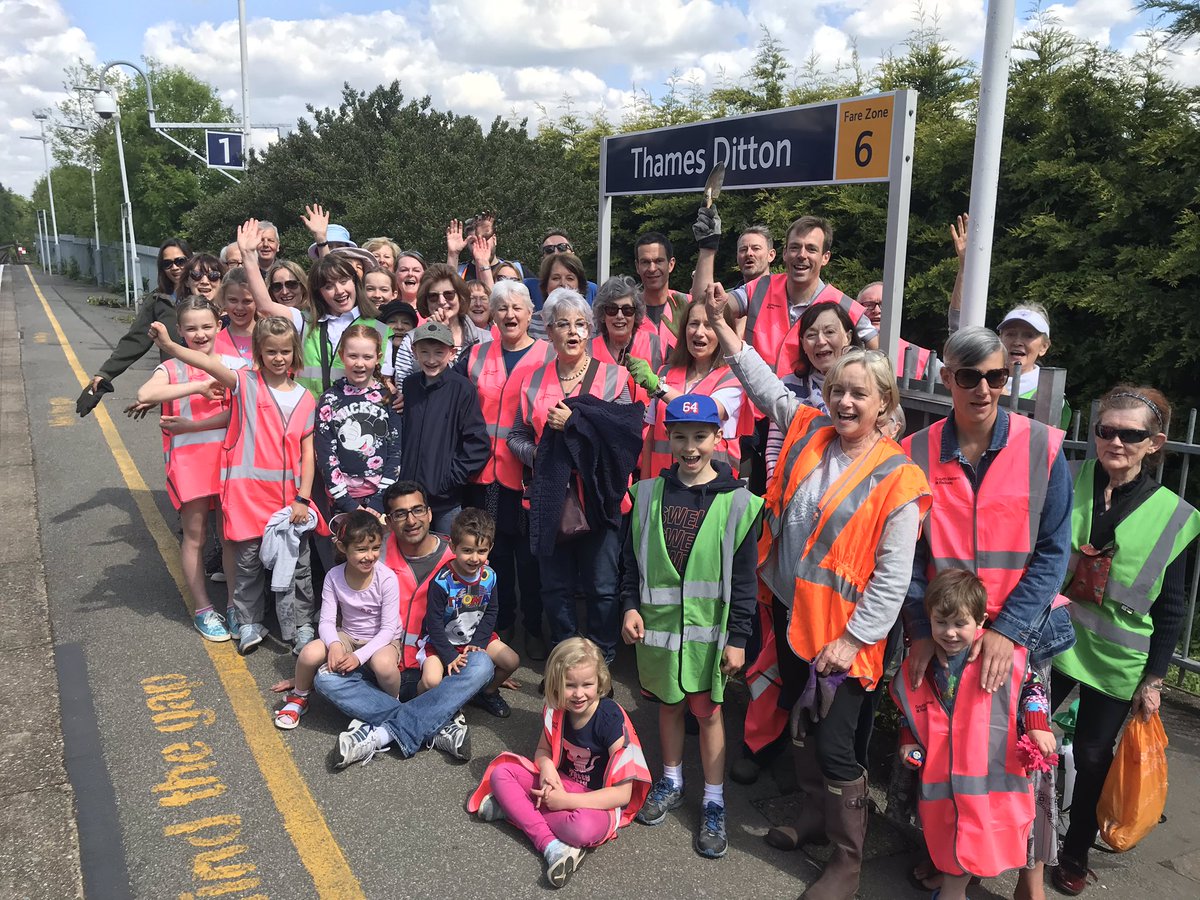 Volunteers of all ages got together on 13 May to plant out the 23 wooden planters and 13 wheelbarrows.
They also planted out a long flower bed, worked on a wildflower meadow established last year, and unveiled a fabulous new art installation celebrating biodiversity in the quest to make Thames Ditton Station even more inviting to bees and other insects. This was created by a group of talented local artists in collaboration with the Men In Sheds community wood-working group.
Volunteers also created a new compost area and added more bee friendly plants to the huge bee friendly planters provided in association with the Bee Friendly Trust in 2018.
New bunting on the 'sustainable Station theme' was created by Thames Ditton Boomerang Bag Club.
A huge thanks to everyone involved
If you would like to be involved with the Thames Ditton In Bloom project on Thames Ditton Station, helping with weeding, watering and planting (no previous gardening experience necessary, just enthusiasm!), please contact Tricia, the organiser, by email: tdwgra@the-blands.co.uk