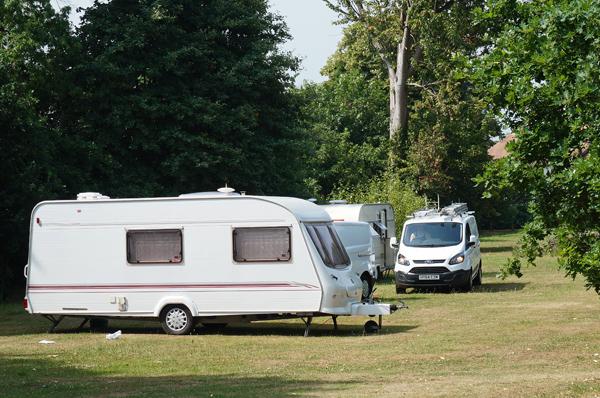 Once again the travellers have encamped in one of their favourite spots in Weston Green - just off Longmead Road, by the sports grounds.
Two of the wooden posts that the Council installed to prevent these incursions seem to have disappeared the day the travellers arrived.
Council officers are aware of the encampment and are currently working to have the site cleared as soon as possible.
UPDATE: Council officers have now visited the encampment and will be serving notice on the travellers to vacate the site.
For further updates, go to the Council web page at http://www.elmbridge.gov.uk/news/travellers-update/ .