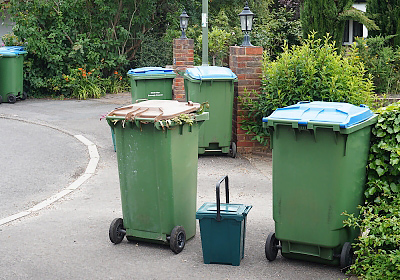 Normal rubbish collection to resume on Monday 15 August after GMB Union suspends strike action
GMB Union members of Amey, Elmbridge's waste collection contractor, have voted to accept a revised pay offer and end their strike.
Elmbridge Borough Council advise residents to put out their recycling or waste bins as per their normal schedule, starting Monday; however it may take a few days for the backlog to be cleared. Bins not emptied by 4pm should be reported as a missed collection on the council's website.
For further details, go to:
https://www.elmbridge.gov.uk/waste-collection-service/