Planning Application No. 2022/2191 - Café Rouge Site, Portsmouth Road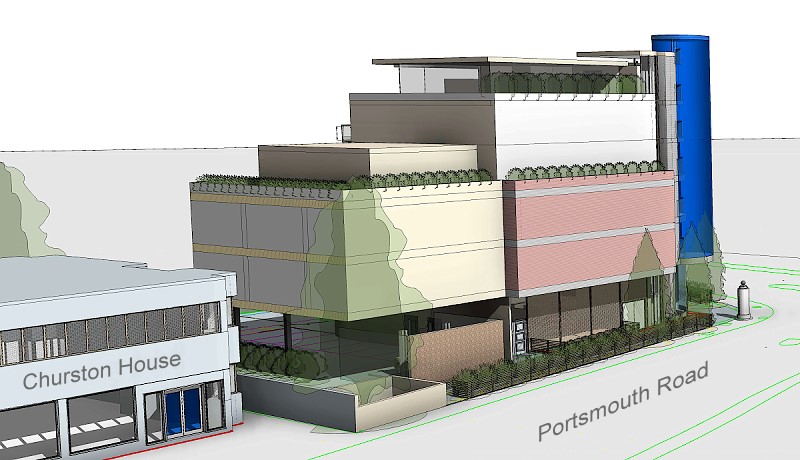 Another planning application for the redevelopment of the Café Rouge site has been submitted to Elmbridge Borough Council. Like the previous one (2021/2814), this is an outline planning application - to test the acceptability of the concept rather than the details of the development.
The earlier application (a seven-storey complex) was withdrawn late last year, having received 213 letters of objection. The current application reduces the development to six storeys - for commercial use (ground floor) and up to 28 residential units on the upper floors.
For more details of the proposed development, and to submit comments, click here. The deadline for comments is 2 September 2022.