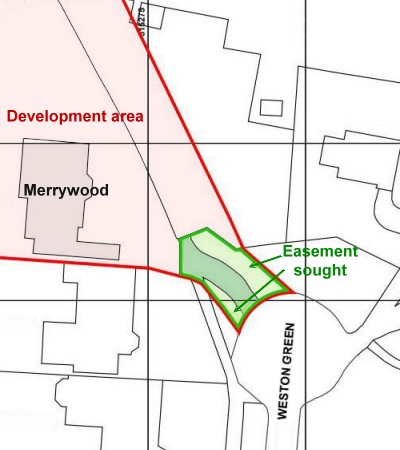 Application approved for expanded easement over common land to facilitate Merrywood development
The application by Igloo Land Ltd, for an expanded commons easement permitting wider access to the planned Merrywood development, has now been approved by the Planning Inspectorate.
The development of 12 semi-detached houses and 14 flats is now free to proceed.
At the planning application stage it was opposed by RA Councillor members of the Planning Committee (cramped housing and poor design), and despite their robust argument and nearly 600 letters of objection from residents, the application was voted through by a majority of Lib. Dem. and Conservative Councillor members.