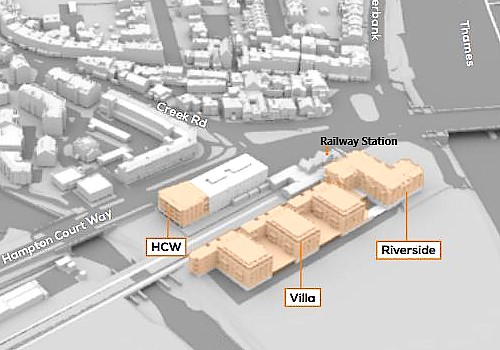 Elmbridge Borough Council will challenge the Planning Inspector's recent decision which granted the appeal of Alexpo Ltd against the Council's rejection in 2021 of their proposed large-scale Jolly Boatman - Hampton Court Station redevelopment.
The challenge will take the form of a judicial review, seeking to quash the appeal decision on the basis that the Inspector did not give legally adequate reasons for his disagreement with the advice of Historic England. To that end EBC has submitted a claim to the Secretary of State for a Planning Statutory Review.
For more details of this challenge, go to Elmbridge Borough Council's News Statement.
Click on Alexpo's Application No. 2018/3810, to see details of the proposed development, including EBC's rejection decision and the Planning Inspector's appeal decision.