MILBOURNE POND – RESTORATION WORKS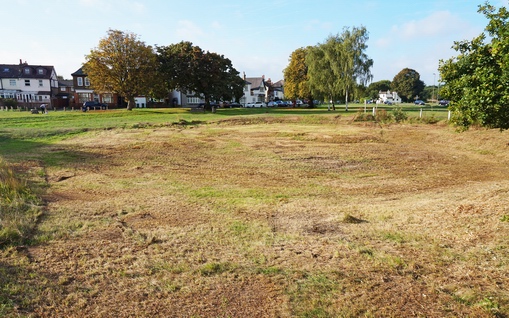 Contractor on-site, week commencing 17th September
After a lengthy period monitoring the Milbourne Pond water table, we are now in a position to commence the re-profiling work. This commenced today (Monday) and will take 7-10 days.
This is a Thames Ditton & Weston Green Residents' Association initiative, funded by C.I.L. money (Community Infrastructure Levy money through Elmbridge Borough Council) and a long-standing fund-raising program with support from the TDWGRA. All necessary consents have been provided by Elmbridge Council.
Our aim is a pond with year-round water and wildlife. Please be patient as this project progresses. To re-profile the pond the contractor will excavate the current pond and deposit spoil on the surrounding banks. It will take time for the spoil to bed down and vegetation to recover, so please be patient with first impressions when the contractor completes their work.
Please leave the contractor to work without interruption.
For further information please see:
https://residents-association.com/images/thamesdittontoday/summer2018.pdf
or contact Cllr Tannia Shipley :-
email: tshipley@elmbridge.gov.uk Tel. 020 8398 2484