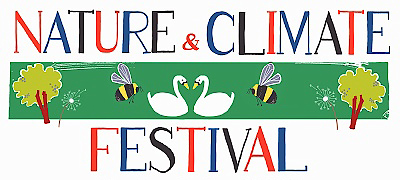 Nature & Climate Festival
Photography Competition Results
The photography competition was run by the RA in the lead up to our Nature & Climate Festival on 23rd-25th September.
Ellie Goulding, the singer/songwriter and UN Global Environment and WWF Ambassador, judged the photos the day before. Ellie absolutely loved the variety and emotion in the pictures.
All the photos were exhibited in the Thames Ditton Centre for the Community throughout the festival weekend so that viewers could select their 'People's Choice'.
If you missed them, here is your chance to see all them all.
To do so, click on this file (5.1MB) to download it :-
Photo Competition Presentation.pdf
The winners and highly commendeds were:
Our local wildlife - the Animal World
Winner
Kingfisher courting
Photographer: Paul Furner
Ellie said: 'The detail in this shot is captivating. These are animals just going about their everyday, but to us so exquisite and fascinating. You could look at this image for hours. I also can't imagine the set up and patience involved in getting a shot like this. Congratulations to the photographer. I hope you're really pleased with this one.'
Highly commended (in no particular order)
1. Four Kestrel Chicks
Photographer: Paul Furner
'A charming image that gives us such a brilliant perspective'
2. Rutting Red Deer Stag
Photographer: Paul Furner
'A magnificent and beautiful composition'
3. Ssh! I'm Sleeping
Photographer: Jason Butler
'This picture gives such as a sense of calm and I love the way the water seems infinite'
Our local wildlife - plantlife
Winner: Lichen on a branch
Photographer: Henry Turner (age 12)
Ellie said: 'A really pretty and intriguing picture of one of the ecosystem's workhorses that is often overlooked. There are so many questions to follow from this photo. Why does the lichen grow like that? What does it say about the environment and air quality? This picture is a gateway into learning more!'
Our local surroundings
Winner: Going for a spin (autism style)
Photographer - Sarah Kalkini
Ellie said: 'I love this image and the sense of freedom it captures. It gives me the chance to experience the location and the ground underfoot through someone else's eyes. I think it's a really lovely picture. Well done'.
Highly commended (in no particular order)
1. Marney's Pond
Photographer - Susan Mason
'The colours and composition highlight the strangeness of an empty pond really well'.
2. Our Thames Ditton Rainbow
Photographer: Yami Trequesser
'This is simply stunning. Showing how nature's own picture frame – an entire rainbow! – can transform a car park'
International category
Winner
Tiger, Ranthambore, India.
Photographer: Will James
Ellie said: 'Wow. This is an image that you remember for a long time. There's a vulnerability to the animal in the water that we wouldn't normally associate with a tiger. The textures and the detail are astonishing and I love the way we glimpse the river habitat here as well as the behaviour of tigers. What a talent this photographer is!'
Highly commended (in no particular order)
1. Elephant Herd, Amboseli, Kenya.
Photographer: WIll James
'This image captures a busy scene perfectly. The composition is beautiful. I love it'
2. Floods 2022, West Bengal
Photographer: Raju Das
'A picture that perfectly captures the human impact of extreme weather events driven by climate. An image that is almost a blend of photojournalism and portraiture, reminds us that we could be that man in the foreground'.
Best photograph by someone under 16
Winner
Garden frog (from the Animal World category)
Photographer: Henry Turner (age 12)
'This image is full of character and shows loads of promise. Well done!'
People's Choice Award
Winner
Where's Mum?
Photographer: Jason Butler