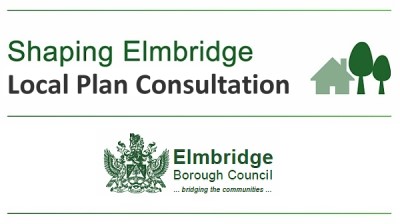 Update on the effect of the pandemic on the Local Plan
The pandemic is having an impact on the current timetable (known as the Local Development Scheme – LDS) for producing the Council's Local Plan. The Council's timetable was based on Officers being in a position to submit a draft local plan to Cabinet in June and to the full Council in July. It included a final public consultation in September. Unfortunately, a number of external consultants and infrastructure providers have had to furlough or repurpose their staff in response to the pandemic. As a result, they have not been able to submit their reports or inform the Council when they will be able to submit them. Due to the current uncertainty it is not clear how long their staff will be furloughed or repurposed and therefore, at present, the Council is not in a position to set a revised timetable.
Although the full impact of the changed circumstances and the economic challenges from Covid 19 will not be known for many months, probably years, the Council still has to produce a Local Plan if it is not to lose all control over future development in Elmbridge. However the government is maintaining that the current crisis cannot be used as a reason to delay the Local Plan. We will be writing to the government with our concerns and seeking clarification about the present situation.
Our current experiences are highlighting the importance of, amongst other things, ensuring that new homes will be able to accommodate residents' future needs. Previous changes (the development of internet shopping, the financial crash of 2008, the decline of our high streets, the climate change agenda to name but a few) have all had, and continue to have, an impact on the built environment. The present challenges are expected to have an even greater impact. It is therefore essential that the new Local Plan allows for the development of innovative and imaginative solutions. For example, it will need to reflect changes in working patterns, and changes to commuting and its impact on traffic.
We have therefore asked the planning officers to review their work to date on the draft Local Plan in light of the pandemic. We need to make sure that it will provide the council and the people of Elmbridge with a Plan capable of meeting the range of new challenges we are likely to be facing when this crisis eases, and the consequences are clearer.
Karen Randolph
Portfolio Holder for Planning Services
On Behalf of the RA/Lib Dem Joint Administration