Consultation Now Open on Upgrade to Wisley Interchange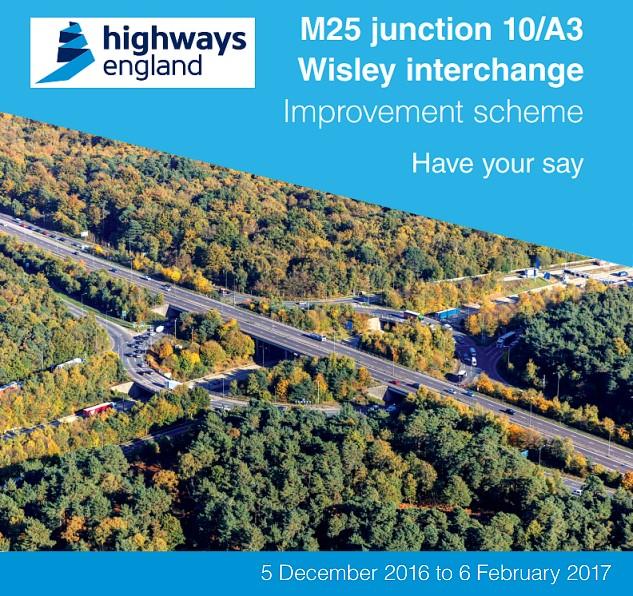 Highways England has started a consultation period to receive the public's views on options for improvements to M25 Junction 10 - the Wisley interchange with the A3. It runs until 6th February 2017.
Have Your Say :-
Click here to go to the Highways England for details of the consultation.
Or click here to go direct to their brochure showing the different options proposed.
Consultation events are being held in Cobham on December 16th and 17th and February 3rd and 4th 2017. Other consultation events are being held in Ripley.
Views can be given online or on paper forms obtained at one of the consultation events.