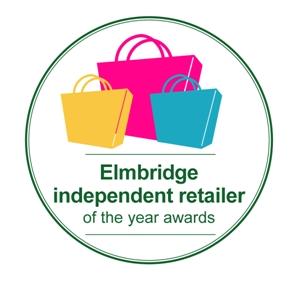 THAMES DITTON TRIUMPHS IN ELMBRIDGE RETAILER OF THE YEAR AWARDS 2017
Thames Ditton independent shops and businesses have done it again, winning FOUR out of the SIX categories in this year's Elmbridge Independent Retailer of the Year Awards.
Residents across the Borough voted for their favourite local independents throughout July with a record number of votes cast for shops, café, restaurants and service retailers across the Borough. The winners are as follows:
Best restaurant or café: Café Noir, Thames Ditton
Best for hair or beauty : Glitterati, Weybridge
Best for fashion: Rowena, Weybridge
Best deli or grocer: Paull's Fruit & Veg, Thames Ditton
Best for gifts: Stitchery, Thames Ditton
Best Independent Retailer in Elmbridge: Café Noir, Thames Ditton
Congratulations to our magnificent trio of Café Noir at Thames Ditton Station plus Stitchery and Paull's in Thames Ditton High Street.
Especially well done to Alaa (Al) Habbooby of Café Noir who scooped TWO out of the six Awards. An incredible and very well deserved achievement.
Why not visit them some time - perhaps this Saturday 26th August when you come to the Thames Ditton Farmers' Market.
If you would like to find out more about the awards please visit:
http://www.elmbridge.gov.uk/business/independent-retailer-of-the-year