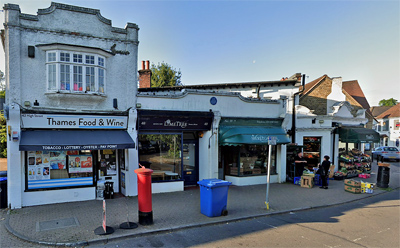 TD & WG Residents' Association has written (below) to our MP, Dominic Raab, asking him (again) whether he supports our local shops, or whether he favours the Government's proposed change to Permitted Development Rights which will give developers greater opportunities to close shops down and convert the buildings to residential use.
____________________________________________
Subject: Our Local Shops - An Open Letter
Dear Dominic,
In January this year, we responded to your Government's consultation on the extension of Permitted Development Rights, which included the proposal to allow retail premises to convert to residential use without need for planning permission. I forwarded you a copy of our response which set out our considerable concerns and asked for your assurance that you supported our local shops. Sadly, I received no response from you. I assume, therefore, that you fully support the proposed changes which will become law in August this year.
Whilst we accept that there may be some parts of the country where derelict high streets could be suitable for re-development, this is not the case in others. In Thames Ditton, Hinchley Wood and most of Elmbridge, residential property prices are at a level where there will be a substantial 'premium' available to commercial property owners and developers who shut down shops and re-develop them as residential units. This will be piecemeal development which will do very little to contribute to our housing need but will come at the expense of valuable assets in the community which have served us well, especially over the last year.
Your local Conservative candidate in his election manifesto says that, if elected, he will be 'a champion for our local shops'. Quite how he can make such a statement is beyond me given the change in the law which is only 3 months away!
Surely, there is still time for a re-think? If a legacy of the pandemic in Elmbridge is the death of local shops, it will be your Government that will be held to account.
The local community needs to understand your position and I would ask for your response as soon as possible.
Regards,

Graham
Graham Cooke
Chair Thames Ditton & Weston Green Residents' Association