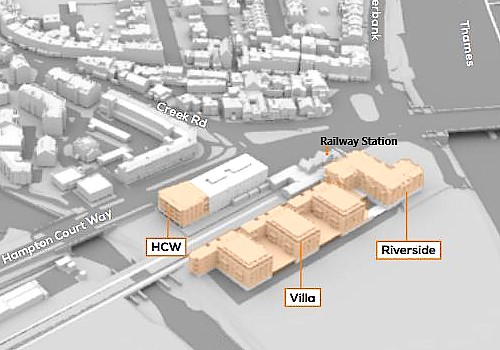 The Special Planning Committee meeting scheduled for 4th April 2019, to review Application 2018/3810: Jolly Boatman / Hampton Court Redevelopment, has been cancelled.
Elmbridge Borough Council's Planning Department has advised that :-
The determination of the application has been delayed as the consultation response from the Environment Agency is still outstanding. The applicant had to update the modelling used on their original submission and the Environment Agency have confirmed that it may take up to a month to review this information and write their consultation response.
A new date for the committee meeting has yet to be set.