Elmbridge Borough Election, 5th May 2016: Manifesto - Hinchley Wood & Weston Green Ward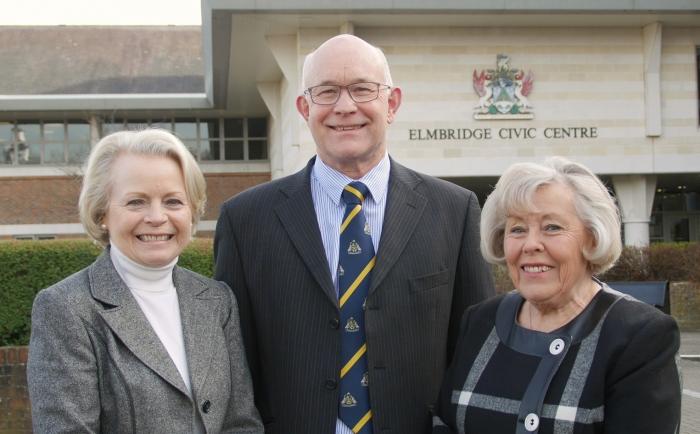 Residents' Associations in Hinchley Wood and Weston Green have joined forces to sponsor three candidates in the forthcoming Elmbridge Borough Council elections on 5th May.

Three candidates for your three votes

Tannia Shipley, Nigel Haig-Brown and Janet Turner are all existing councillors with many years of experience between them in looking after the interests of our local community in Council affairs. They look forward to the opportunity to continue serving the local community in the new ward of Hinchley Wood & Weston Green.
For more details, go to : http://www.hinchleywoodandwestongreen.org.uk/

Why you should vote for Residents' Association Councillors
Residents' Association Councillors work purely for the interests of their local communities, and are not influenced by national party politics.

RA Councillors live locally and are readily accessible for residents - through regular Association open meetings, phone or email - to deal with their concerns.

RA Councillors are a formidable force in Council and have the capacity and experience to form a successful administration, focused on local issues.

RA Councillors are among the hardest working, both in Council and in the wards. They get things done!

Our Priorities

PLANNING
Support sustainable development with infrastructure capacity, and resist all inappropriate development
GREEN BELT & OPEN SPACES
Continue to protect our Green Belt and other open spaces, and encourage their recreational use
ENVIRONMENT
Continue to monitor council maintenance of open spaces to ensure appropriate standards are met
RESIDENT WELLBEING
Support the elderly and vulnerable members of our communities, as well as promote local recreational opportunities for the young
AMENITIES
Promote and maintain our vibrant communities by protecting and enhancing our local shops and other amenities
ROADS
Continue to press Surrey County Council to improve the poor state and unsatisfactory drainage of our roads



New Ward Boundaries Profiles Voting Format Polling Station Changes