Work is almost complete on The People's Path at All Saints Weston Green!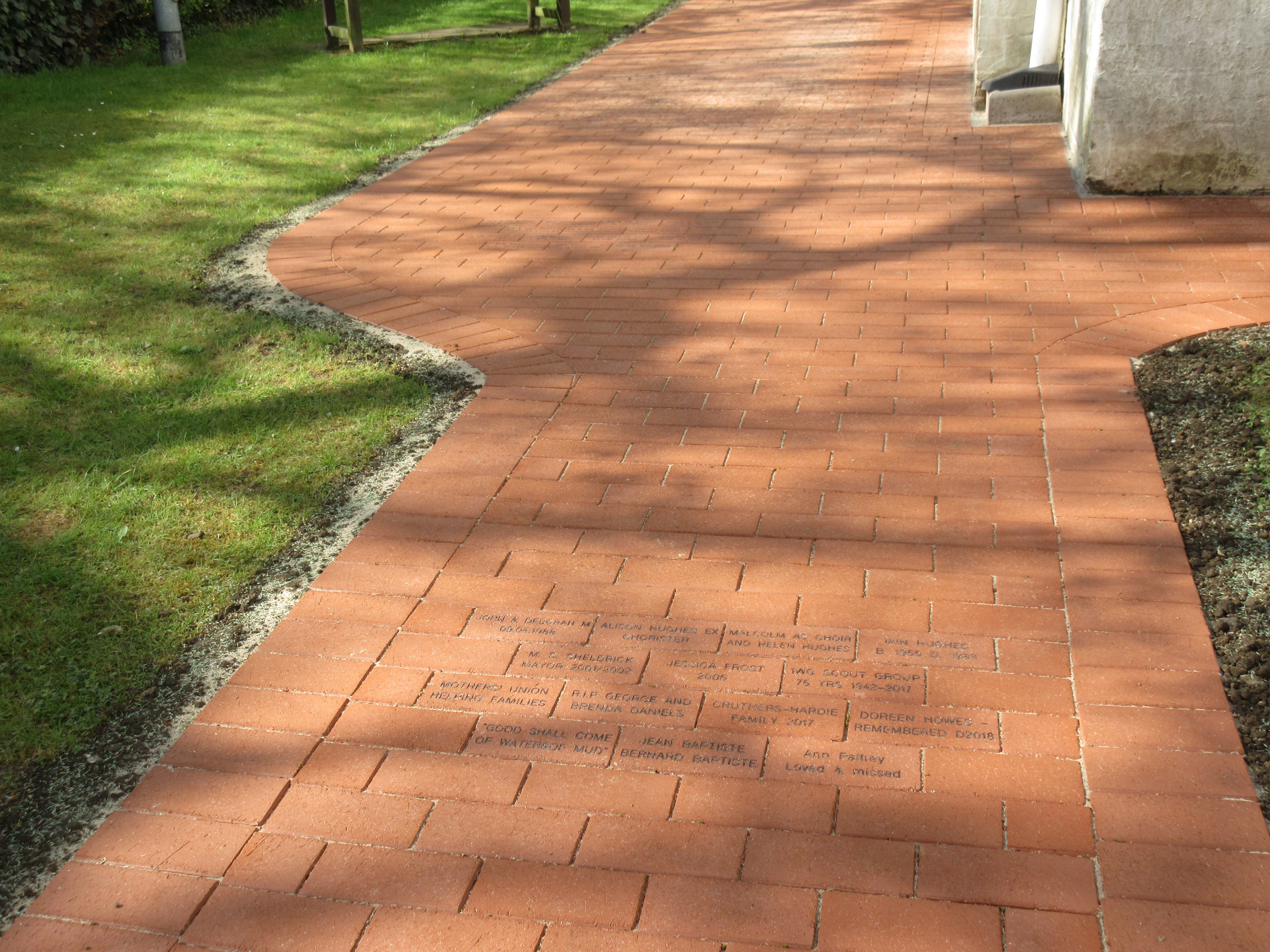 We first reported on this initiative in Thames Ditton Today, Winter 2017 edition and now nearly 200 bricks have been inscribed with names and messages from people within the community to form a path running along the pond side of the church.
On Sunday 14th April 2019, the Bishop of Dorking The Rt Revd Jo Wells who is presiding at the Palm Sunday services at All Saints, will bless The People's Path and declare it open. Anyone is welcome to go along at 11 am to see their brick in place. Light refreshments will be provided.
Schedule for Sunday 14th April at All Saints Weston Green
09.45 am Palm Sunday service,
11.00 am Blessing of The People's Path
11.30 am Ssh Free family service
All Saints Weston hope you can join them then or visit anytime after that with your friends and family.
A second phase of The People's Path is planned for March 2020. If you would be interested in having a brick engraved with a name or message please email office@allsaintsweston.com to register your interest.
Here is a photograph showing the path being built.