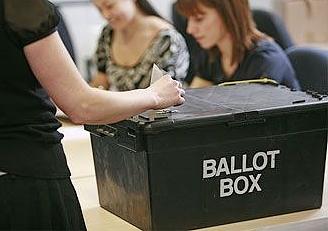 Elmbridge Borough Election, 5th May 2016 - Voting Format

The borough election in 2016 will be different from those in previous years. This time all councillor seats will be up for election - due to last year's Boundary Commission review which changed the composition of all wards across Elmbridge. Click here to see the new ward boundaries affecting Thames Ditton and Weston Green.

So electors will have three votes to mark on their Borough ballot paper (orange coloured).

It is important that you use all three of your votes for strong Residents' Association representation in Elmbridge.
This year we have a real chance to achieve a Residents-led council.

On the ballot papers, all candidates will be listed in alphabetical order, regardless of their party affiliations.

The candidate with the most votes will receive a four-year term of office, the second largest vote count a three-year term, and the third a two-year term. This will allow a return to the election system of one-third councillors per year from 2018.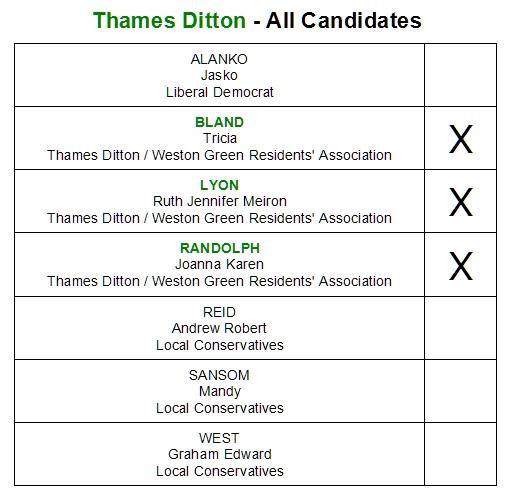 Manifesto - Thames Ditton Manifesto - Hinchley Wood & Weston Green

Voting Format Polling Station Changes